Emergency Management and Planning Specialists

Company Overview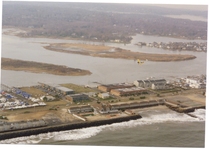 1992 NJ Coastal storm . © M. Leckner.
Leckner Consulting, LLC is a DBE/WMBE company that provides services for emergency management, planning and outreach. Mariana Leckner, Ph.D., CFM, works with a network of well-qualified associates to address client needs and subject matter expertise for emergency management, outreach and planning activities.
Leckner Consulting provides planning and related services to include consulting for emergency management, hydrologic and atmospheric hazard assessment and planning, coastal hazard planning, evacuation planning, transportation planning, mass casualty planning, public outreach, training and education, exercise development and execution, and special needs population planning. The
Director
, Mariana Leckner, has over 20 years research and planning experience, and over fifteen years of practice in emergency management planning for preparedness, response, recovery and mitigation.
Leckner Consulting has worked on projects as a primary consultant or sub-consultant to include contributions to the U.S. Department of Transportation series on "Routes to Effective Evacuation", airport emergency planning, pandemic flu exercises, mass casualty incident planning, public outreach, professional training and education, continuity of operations (COOP) training and planning, Homeland Security strategic planning, general emergency management training, mass casualty incident planning, emergency operations center (EOC) planning, first responder/family shelter planning, and scenario-based mass evacuation planning.
Current work includes emergency operation centers, emergency management plans and procedures, weather hazard assessment, and training and exercise. Clients have included Federal agencies, State, county and municipal jurisdictions, academic institutions and private-sector companies.
Leckner Consulting, LLC is certified as a Disadvantaged Business Enterprise (DBE) and Woman/Minority-Owned Business Enterprise (WMBE) in Pennsylvania and New Jersey.
---